Fight To Avoid Conviction For Probation Violation
Contact A Defense Attorney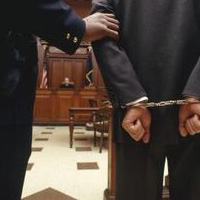 Probation is a positive outcome when jail is the alternative, but it is not easy to carry out successfully. You may be required to attend classes, complete community service, pay fees and fines or submit to drug tests. There are numerous opportunities to slip up, and risk a probation violation.
A conviction for a probation violation can easily send you to jail or prison after all. You will also end up with a criminal record — the most damaging outcome of a probation violation.
Get The Legal Counsel You Need To Fight a Probation Revocation
If your probation is at risk of being revoked, you urgently need legal advice and help. Do you understand the probation revocation process? Attorney Q. Lynn Johnson does. She is prepared to protect your rights before the court. She will fight to increase the odds that you can be reinstated on probation.
Please remember, if you are arrested while on probation: Call attorney Q. Lynn Johnson in Dallas, Texas, and contact your probation officer immediately.
Probation revocation is serious. If you are serving deferred adjudication probation, then you are open for the entire range of punishment for your original criminal offense. If you received straight probation, your maximum sentence was decided prior to probation. Conviction for a probation violation can result, at most, in that maximum sentence. For best results, work closely with an attorney to determine and pursue the most promising defense strategy.
Do Not Delay — Take Action Today If You Face A Violation of Probation Troubles
If you are at risk of an arrest or have already been arrested, there is no time to waste. Your legal situation is critical. Get the information you need. Contact the Law Offices of Q. Lynn Johnson, PLLC, for a free phone consultation with a probation revocation defense lawyer. We have helped clients throughout Dallas County, and Ellis County in cities like Dallas, Addison, Richardson, Garland, Grand Prairie, and Waxahachie. Call 214-552-1349 or send an email inquiry.
Past clients have written about their good experiences with the Law Offices of Q. Lynn Johnson, PLLC. See the Testimonials page .